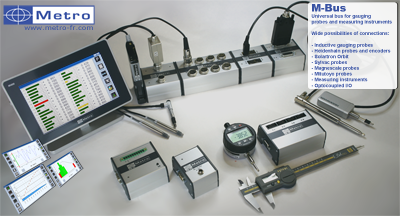 Continuously improved and developed since 1996, Metro' M-bus allows to connect numerous gauging probes and instruments from various brands and technologies to the Metro display units.
It allows the user to keep probes already owned and give him extended functionalities and performances by using a Metro display.
The M-Bus is mechanically and electrically compatible with the Solartron Orbit bus.
The M-bus is based on a RS485 link that gives the possibility to have important distances between the displays and the transducers without lost of signal.
Download brochure by clicking title or image
The module's enclosures and electronic have been redesigned in 2012 to offer the best performance to users.
The M-Bus modules are today made out of anodised extruded aluminium profile that can be clipped on a standard DIN rail. It is very adapted to be used on a severe industrial environment.
Below is a list of available modules.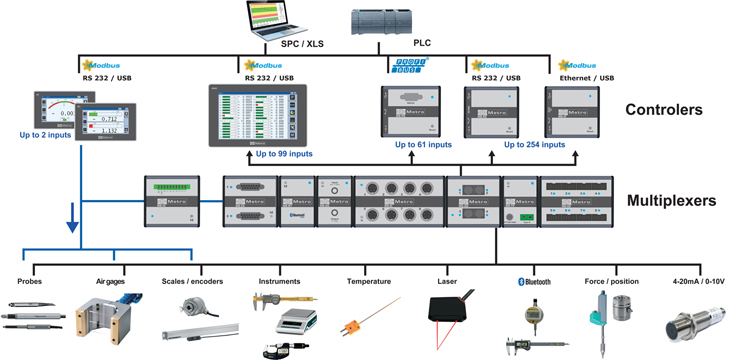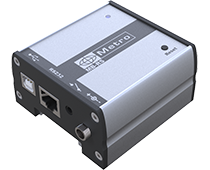 MB-RS : Master module to connect the M-Bus multiplexers to a computer or a PLC using RS232 or USB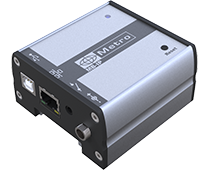 MB-RS : Master module to connect the M-Bus multiplexers to a computer or a PLC using RS232 or USB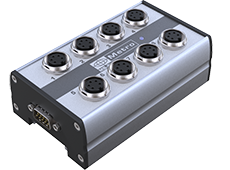 MB-4i/8i : connection of inductive gauging probes
Module to connect 4 or 8 inductive probes. Several models are available allowing the user to connect different brands of inductive gauging probes to the Metro display units:
- Metro (M802, M804S etc)
- Tesa type (GT21 , GT31 etc)
- Mahr / Feinprüf (P2004M, 1300 etc)
- Marposs (F10, F25 etc)
- Peter Hirt (T101F etc)
- Solartron Metrology (AX/1/S etc)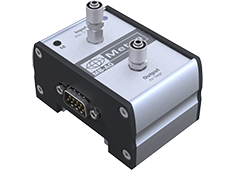 MB-AG : module for 1 Air Gage
Module to connect 1 air gage.  Possibility to calibrate in 2 or 3 points.
Filter function to increase the stability
High resolution.
Compatible with any brand of air gage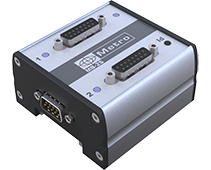 MB-2S : connection of 2 incremental probes from Heidenhain
11µA or 1Vpp output signal.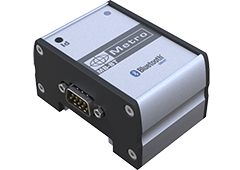 MB-BT : connection of Sylvac wireless measuring instruments
Module to connect 8 Sylvac or Bowers measuring instruments, wireless up to 15 m of distance.
Compatible only with the M400 display unit.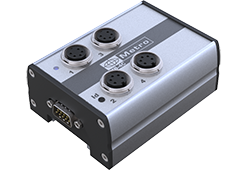 MB-4C : connection of 4 Capacitive probes from Sylvac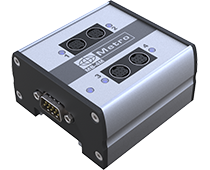 MB-4M : connection of 4 Magnescale (ex Sony) probes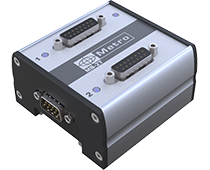 MB-2T : connection of 2 TTL probes or encoders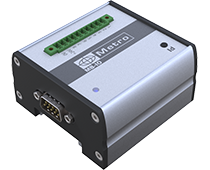 MB-IO : module with 8 optocoupled I/O
Allows to connect PLC peripherals to your M-Bus system.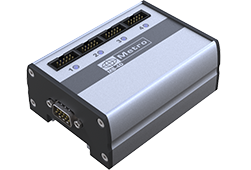 MB-4D & 8D: connection of 4 or 8 measuring instruments
This module allows to plug measuring instruments (comparator, caliper, micrometer, weight scale etc...) from any brand (Mitutoyo, Mahr, Sylvac, Tesa...) to a display unit from Metro.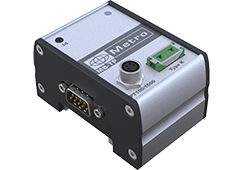 MB-TP : module for temperature sensors
Module to connect 1 temperature sensor.
It can be used on the M3 and M400 displays for either an alarm when the temperature changes from a defined value since the last preset, or for temperature compensation.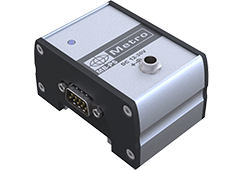 MB-1A : module with 1 analogue input
Module to connect 1 device with a analogue output 4-20mA or 0/+10V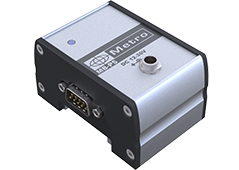 MB-PS : Power supply module for M-Bus network
This module give additional power supply when the number of modules used together is excessive.