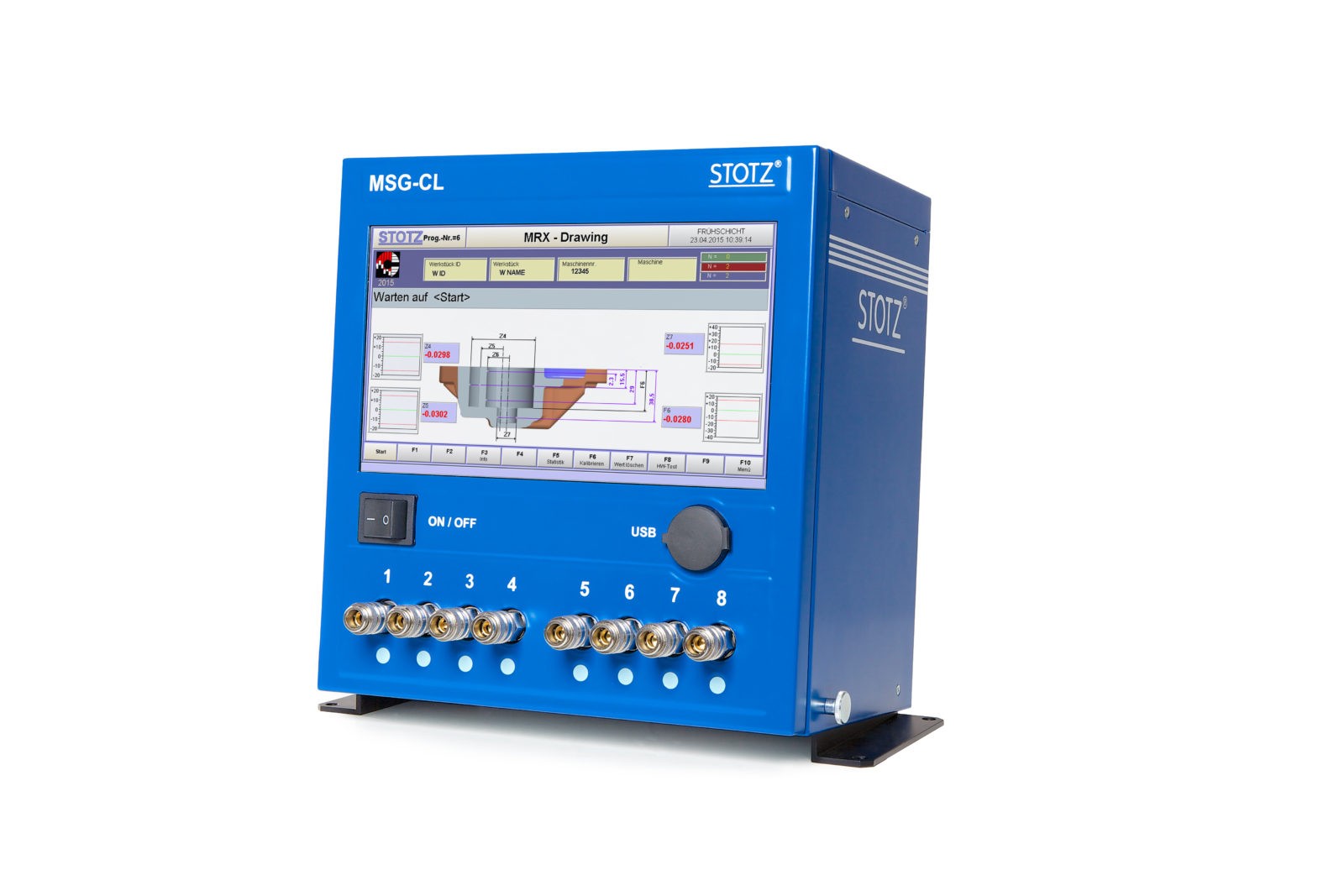 Stotz MSG-CL With Pneumatic Electronic Digital Display
Using air to measure the shape and capacity of cylindrical shapes is the most accurate way to figure out these dimensions. However, without the right device, it will be nearly impossible to interpret these measurements. This is where the Stotz MSG-CL with pneumatic, electronic, and digital display comes into play. This electronic measuring device allows you to see results in real-time and work with the numbers directly on the built-in screen.
The Stotz MSG-CL was designed as the further development of the MSM pneumatic and electronic measuring device. The MSG-CL uses the same exact software as the MSM but expands the capabilities up to 8 pneumatic measuring channels and 4 inductive (LVDT) inputs. It boasts a larger 10" color touchscreen and maintains the same interfaces as the MSM unit. However, if you want to use a keyboard for more complex data entry on this pneumatic control unit, you can plug one in if you choose. No matter what you need when it comes to your air measurements, the Stotz MSG-CL will be able to provide it for you. (RS232, Ethernet TCP/IP, 2 USB, Digital I/O, Profibus and Analog). Full SPC charts and data.
Product Details:
Color Touchscreen
Full SPC
Up to 8 pneumatic or  12 LVDT channels - simultaneous or a mix of both
USB
Ethernet
RS232
Digital I/O
Analog I/O
Profibus
Easy to export the data
Optional Air shutoff when not measuring